In preparation for our exhibition series on german-french twin cities we also created a series of streetlines from Hamburg and its twin city Marseille, most of which are prominently on display in the exhibitions in both cities. Here we want to give an overview on cityscapes from Hamburg as well as unpublished or unfinnished works. Hamburg is largely shaped by its importance as the premier harbour city of Germany, which not only shows in the prestigious buildings of merchants but also in the architecture of the historic harbour areas. In 2015 the Speicherstadt and the neighbouring Kontorhaus quarter had been named a UNESCO world heritage site. In our archive we can also present the fish auction hall of Altona as well as shore fronts along the Hafenstrasse, the Alster Lake or the old town area. Finnished and published Hamburg streetlines can be seen in this list:
Altogether we have documented more than 100 street fronts, shore fronts and squares in Hamburg (see markers in our worldmap). Some of the unpublished but finnished or still work-in-progress cityscapes will be added below as previews. Further potentially interesting panoramas in our archive, which we might work on in the future, include the Ferdinandstrasse, the Bleichenfleet, the Reeperbahn, the Petersstraße in Komponistenquartier or other Speicherstadt fronts.

Hamburg | Bleichenfleet, Bleichenhof


Hamburg | City-Nord, Vattenfall

Hamburg | Grindelhochhäuser


Hamburg | Hafenstraße St. Pauli


Hamburg | Juliusstrasse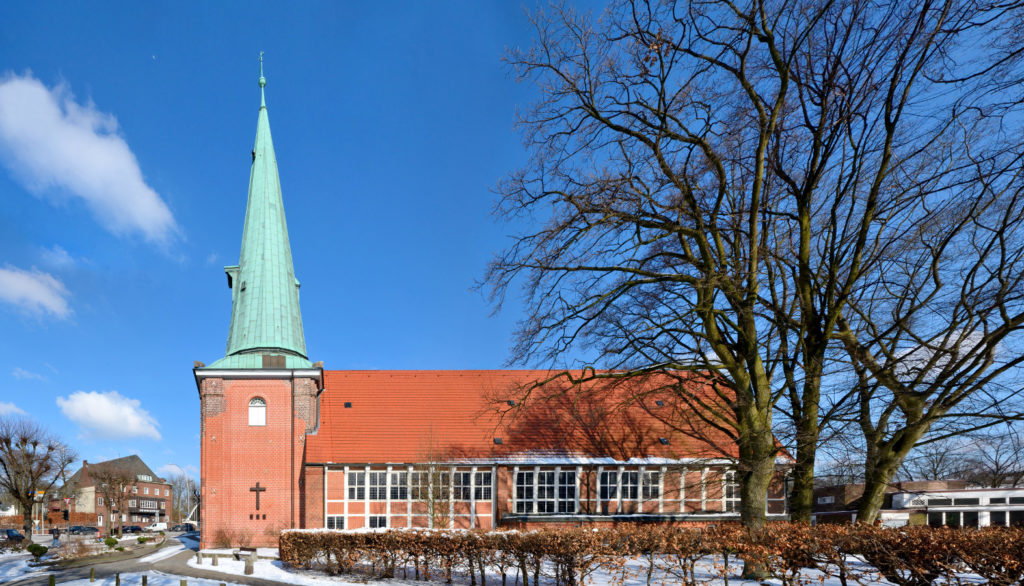 Hamburg | St. Johannis Church, Eppendorf
Hamburg | St. Petri Church
---
If you are interested in an individual print (or licensing) of our Hamburg Cityscapes Interesse please find information about print options in our Shop area or contact us directly.
We like this guide to 12 highlights of clinker facades in Hamburg.