Our streetscapes from Vienna (german: Wien) mainly were photographed in 2014 and during the IVRPA conference in 2017. We have documented mainly streets of the old town of Vienna within the Vienna Ringstraße (1. Bezirk), where baroque to gothic, but especially the architecture of the Wilhelminian period (Gründerzeit) characterizes the architecture. Especially the time as imperial capital and residence city of the Austrian Empire from 1804 to about 1918 still shapes the image of the Austrian capital today. As the centre of the Habsburg Monarchy, it was then a cultural and political centre of Europe.
Jugendstil
Also shaping the late imperial period of Austria is the Art Nouveau style (also called Austrian Secession style or Jugendstil in german), which is, besides artists such as Gustav Klimt, especially associated with its architecture of e.g. Otto Wagner. In Vienna, there are countless formative examples, beside the Vienna Secession, these are, among others, the Wienzeilenhäuser or stations of the Stadtbahn like the Karlsplatz Pavillon. This list of art nouveau buildings in Budapest shows how the Jugendstil influenced the empire.
Hundertwasser-Architecture
It was also Vienna, where the architectural style of the Austrian artist Friedensreich Hundertwasser emerged from the 1980s onwards, who implemented his first architectural projects here. As an artist, he developed his own idea of an architecture that was more in tune with nature and human needs, and by the 21st century he had realized a large number of buildings worldwide.
Vienna panoramas that we have already completed and published:
In addition to countless streets from the inner city, our archive also contains photographs along the shopping streets Kärntner Straße and Mariahilfer Straße, along the Wienzeile and of public buildings (Museumsquartier, Opera House, Justizpalast, Parliament, Heeresgeschichtliches Museum, etc.). Church buildings integrated into street fronts can be found in our photographs of Taborstraße, Fleischmarkt or Freyung, for example. The Hundertwasserhaus in Löwengasse was documented, as well as the waste processing plant in Spittelau. Individual examples of modern architecture in Vienna can be found in Marxergasse or in the surroundings of the Gasometer am Erdberg.
Further examples of unfinnished linearized views of Wiener Architecture can be found below:

Burgtheater

Kunsthistorisches Museum
Hollywood Megaplex, Paragonstraße am Gasomter Wien

Wiener Stadtbahn, Otto Wagner Pavillon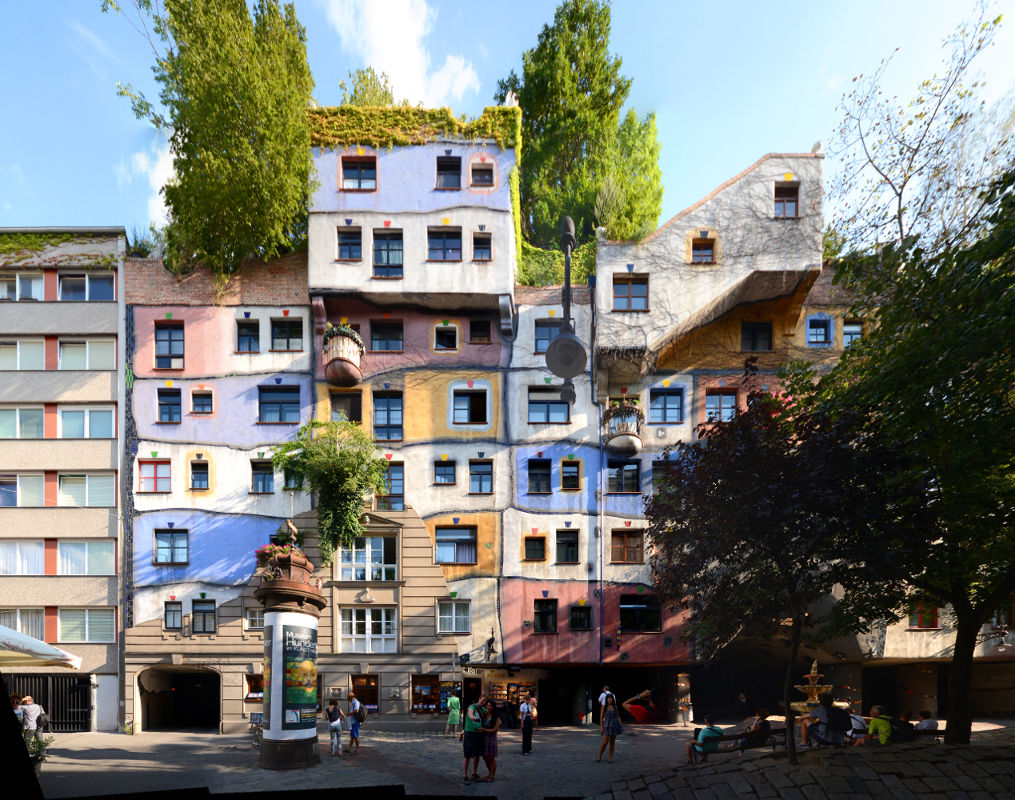 Hundertwasserhaus Wien
Wiener Architektur zusammengefasst