In 2016 one of our main projects will be the twin town project we initiated together with the Institut Francais. At the end of last year we had a crowd funding campaign running, which we finnished successfully, thanks to our supporters. In the next two years we will realize a comparing presentation of german-french twin towns in linear cityscapes, followed by an exhibition.
Special Thanks goes to the Institut Francais for our cooperation and our private supporters as well as the companies supporting us: LUTTER Immobilien, sachsen-baut.de, Stephanie & Barbara Baron
In late spring we will start with photographing in Lyon, Marseille and Bordeaux, afterwards we will work on the material from the involved cities. The exhibition will follow in 2017. Currently the following twin town partnerships are planned to be included:
Berlin | Paris
Hamburg | Marseille
Leipzig, Frankfurt | Lyon
Munich | Bordeaux
Dresden, Stuttgart | Strasbourg
The first results from the project were realized during the crowd funding campaign. Material taken in Strasbourg last October was used for a first streetline panorama of the Petit France, which you can see above. This was also published in the 101 Cityscapes blog.
Partners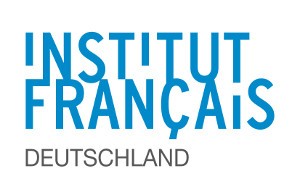 Supporters