Starting today (14th of June) the exhibition GERMANY STREET FRONTS tours Goethe Institutes in the USA. We welcome you to come with us and discover German cities in new perspectives!
14th June – 10th July | Seattle | Goethe Pop Up Seattle, Chophouse Row, 1424 11th Ave, Suite 101
6th – 28th September | Kansas-City | Goethe Pop Up Kansas City, 1914 Main Street
12th – 25th October | Houston | Goethe Pop Up Houston, 1824 Spring Street, Studio 1A
2020 | Atlanta | Goethe Zentrum Atlanta (postponed)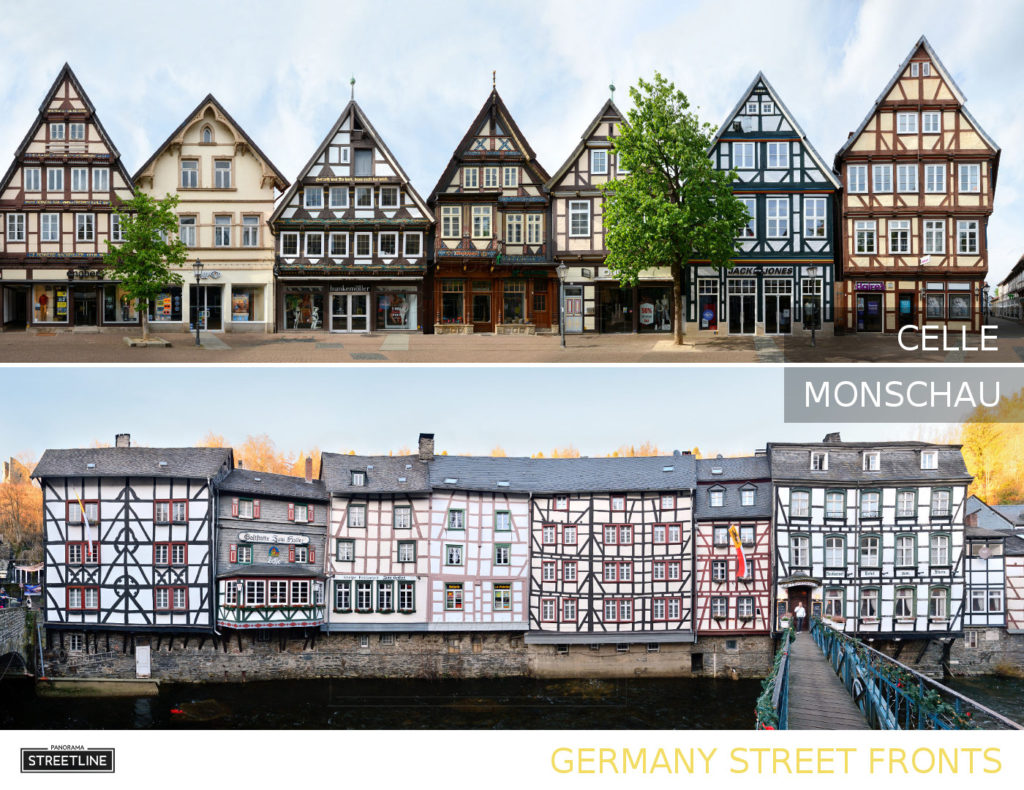 This project is part of wunderbar together the Year of German American Friendship, which is funded by the Federal Foreign Office of Germany, Implemented by the Goethe Institute and supported by the Federation of German Industries (BDI).
PARTNERS
For the realization of this exhibition we especially thank our supporters, the City of Leipzig, the City of Heidelberg, the Deutsche Fachwerkstraße – German Half-Timbered-House-Route, the German UNESCO world heritage site association, the Architektenkammer Sachsen – Saxon Chamber of Architecture and the Bundesstiftung Baukultur – Federal Foundation for Building Culture.
With GERMANY STREET FRONTS we will stroll along individual street fronts of more than 40 German cities and towns. We will study their built heritage, we will discover changes caused by time and society, as well as architectural styles that define these cities and identify similarities and differences. We will cross Germany from Rostock in the north to Freiburg in the south, from Monschau in the west to Görlitz in the east. And we will be guided through these cityscapes by a variety of topics on German cities' appearance and building heritage.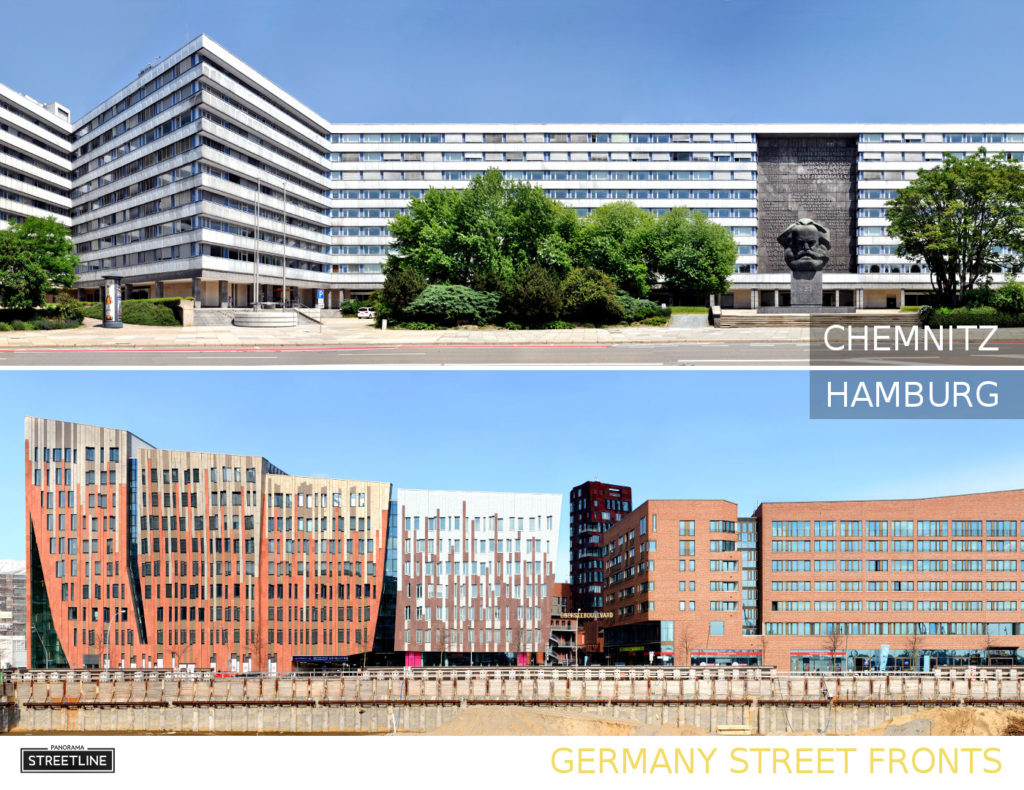 What is the story of these panoramas?
These streetline perspectives are created from multi-perspective image series taken along street fronts and manually created in a digital editing process. All cityscapes stem from our online archive here at panoramastreetline.com which creates and publishes these panoramas worldwide and is based in Germany. The exhibition presents several new german cityscapes that will be published here in the upcoming months.

USA Street Fronts
A second part of the project will be to travel US cities and create cityscapes from the United States. For the final tour stops we will present them in the exhibition and allow for comparisons and further perspectives on architecture and building culture.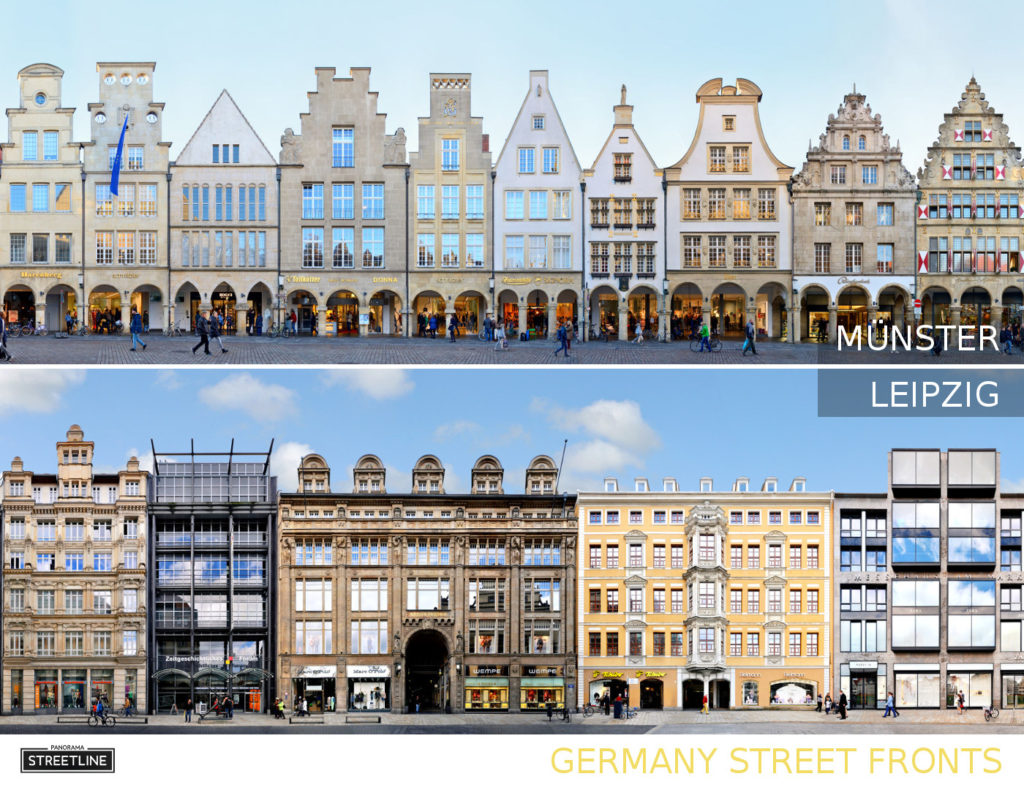 Here is a first set of images provided by Goethe Institute Seattle!