The Catalan metropolis Barcelona in Streetline Panoramas
As a southern European metropolis, Barcelona's architecture shows a variety of external influences, especially from French and Italian Renaissance and Baroque styles.
A real revolution in architecture was triggered, as in many places in Europe, by the 19th century and industrialization. In Barcelona, the medieval city walls were demolished and the city was able to spread out into the plain around the old town. Decisive and formative for Barcelona became the Eixample project (Catalan for "extension", or "extension district"), which extended over a large area to the west and north of the old city (Ciutat Vella) and was thus far larger than today's Eixample district. The project goes back to the Catalan architect and master builder Ildefons Cerdà, who first presented the project in Madrid in 1855.
The structure of the Eixample
His plan envisaged a grid-like expansion of the city towards the mountains, incorporating several small villages. The grid consisted of square blocks of streets with an edge length of 133 metres and chamfered corners (called xamfrà in Catalan). The streets were laid out with a width of 20 metres and four large magistrals with a width of 50 metres were to run through the neighbourhood. This is how the characteristic aerial view of Barcelona today, with its countless uniform street blocks and the distinctive sloping corners, was created. Examples of these blocks are our streetline panoramas of the Passeig de Gracia or the Carrer d'Arago.
Magnificent streets and splendid architecture
Magnificent boulevards lined with remarkable architecture also run through the old town, such as Via Laietana or La Rambla. In addition, there are buildings of eclecticism such as the port authority and, last but not least, the main works of one of Europe's most famous architects – Antoni Gaudí. Among other things, he designed several extravagant town houses, most of which are now museums, such as Casa Batllo on Passeig de Gracia. Last but not least, work is still in progress on his main work, the Sagrada Família church, which has been under construction since 1882 and is scheduled for completion in this decade (approx. 2026-2030).
Our archive contains numerous other streetline photo series that are still unfinished or completely unedited. These mainly include street fronts from the old town (Ciutat Vella) and the Eixample, but also some examples from the northern inner city districts. Here we show you a selection of partially finished architectural streetlines.
Unfinnished Streetlines:
Estacio de Franca Train Station
La Rambla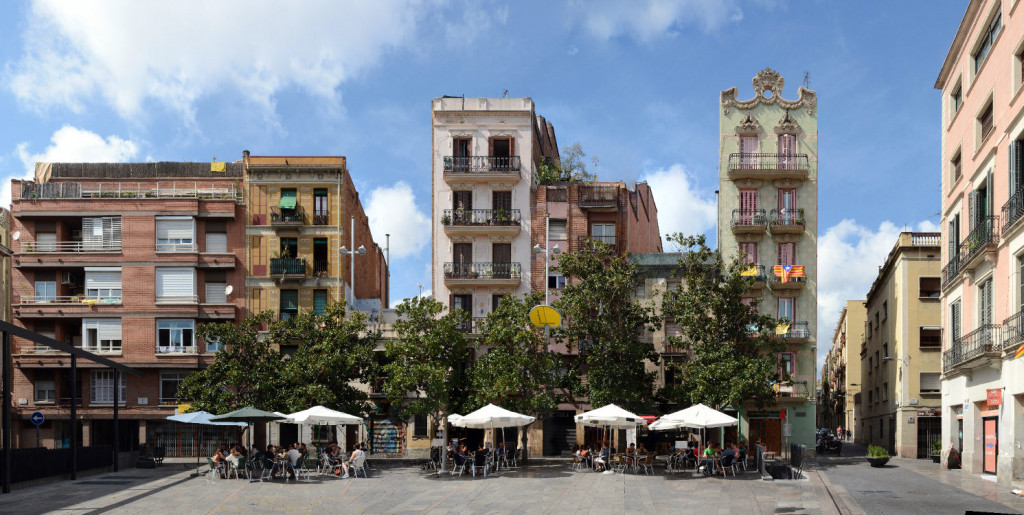 Plaza Del Sol

Museum MACBA

Via Laietana, full street front

Ronda de la Universitat